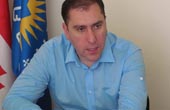 Drafts concerning leaving the country, violations of language norms and especially talented entrants are the three new initiatives that caused serious controversies in public.
(more)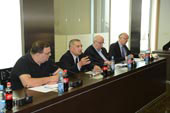 The Georgian PM's special envoy for relations with Russia, Zurab Abashidze visited Parliament of Georgia to brief MPs on the developments in Georgia-Russian relations.
(more)
"Members of Georgian delegation hold meeting with EU senior officials in New York"
(more)