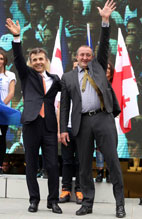 Prime Minister, Bidzina Ivanishvili, gave an extensive interview to the Tbilisi-based Imedi TV, on Tea Sichinava's talk-show on October 21.
(more)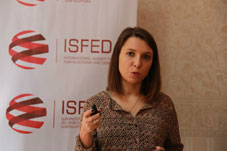 On October 21, Nino Lomjaria from the Institute for Fair Elections and Democracy released a statement explaining that if there is a candidate that makes it through to the second round and then quits the election, it will result in a very atypical situation in the country.
(more)
"Anders Fogh Rasmussen - Georgia will not join NATO in 2014"
(more)