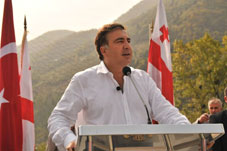 "Earlier it was a state secret. However, now the enemy knows about it and I can start discussing this issue openly." President Mikheil Saakashvili said late on October 23rd.
(more)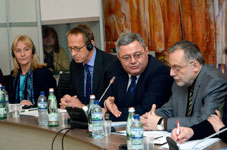 The preliminary results of the United National global survey MY World in Georgia were announced at Tbilisi State University on United Nations Day on October 24th.
(more)
"According to Greenberg research, Margvelashvili is supported by 43%, Bakradze by 23%"
(more)