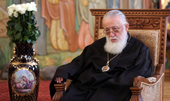 Patriarch of Georgia Ilia II calls to avoid pseudo liberalism and protect moral values, faith and Christianity.
(more)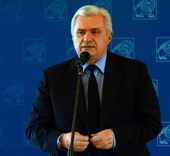 The camp at Sakdrisi gold mine launched on April 14 is still underway. Campers have been working in shifts, walking around the area watching what the RMG Gold Company is doing to the 5,000 year-old mine, as they claim.
(more)
"69 inmates granted parole to leave prisons"
(more)