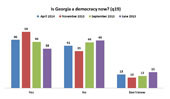 Georgians continue to strongly support the idea of joining European Union (EU), also many believe that Russia is a real and existing threat to the country.
(more)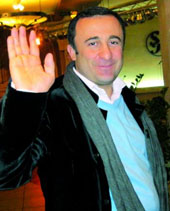 Davit Kodua, a businessman and brother of former head of the Constitutional Security Department of the Georgia's Interior Ministry, Erekle Kodua, who is currently wanted, was beaten in the Vake district on May 3.
(more)
"European Week begins in Georgia"
(more)