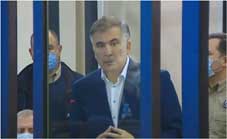 Georgia's third president Mikheil Saakashvili, who was taken to Gori Military Hospital after a 50-day hunger strike, attended his trial held at Tbilisi city court on November 29.
(more)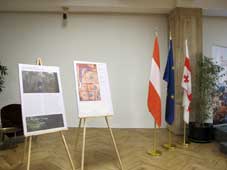 The World Health Organization has called the new variant of the coronavirus, Omicron, 'disturbing', which, according to preliminary data, is characterized by multiple mutations and an increased risk of re-infection.
(more)
"SSS-ystem should be destroyed' -Rally Planned on November 30 in Front of the SSS Building "
(more)