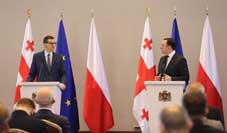 Yesterday, Georgian Prime Minister Irakli Garibashvili hosted his Polish counterpart, Mateusz Morawiecki, in Batumi.
(more)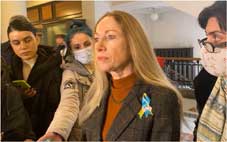 The US Ambassador to Georgia Kelly Degnan held a meeting with opposition members of parliament on March 17.
(more)
"European Space Agency Suspends Mission of Mars Rover with Roscosmo"
(more)
Putin's Russian attack on Ukraine has made the world black and white, with Russia and now Belarus on one side, and on the other side – Ukraine, which is heroically defending itself.
(more)