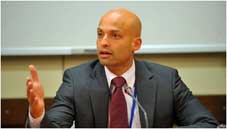 NATO Deputy Assistant Secretary-General for Modern Security Challenges James Appathurai addressed the Committee on Defense and Security of the Parliament of Georgia.
(more)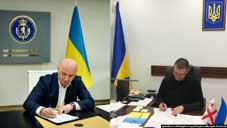 The Investigation Service of the Ministry of Finance of Georgia and the Economic Security Bureau of Ukraine signed a memorandum on strategic partnership and cooperation on Wednesday.
(more)
"Freedom House Report, Democracy Rate Drops in Georgia"
(more)
On April 11, European Commissioner for Enlargement and European Neighborhood Policy Oliver Varhei presented a self-assessment questionnaire to Georgian Foreign Minister Ilia Darchiashvili.
(more)