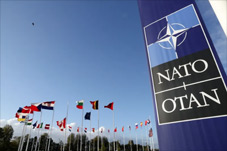 NATO Madrid Summit adopted a declaration that summarized NATO's commitment to providing "tailored political and practical support" to its ally countries, including Georgia, Bosnia and Herzegovina, and Moldova.
(more)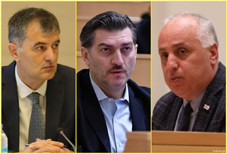 Mamuka Mdinaradze, the chairman of the Georgian Dream faction and the Party's Executive Secretary announced the departure of three deputies from the ruling party and the parliamentary majority following their disagreement over public relations strategy with the rest of the faction on June 28.
(more)
"NATO Says to Strengthen Relations with Countries Aspiring to Join"
(more)
The European Commission has postponed granting Georgia EU membership status and gave it 6 months to meet 12 conditions.
(more)