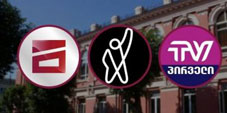 Georgian Dream is suing three television companies: Formula, Mtavari Arkhi, and TV Pirveli in the Communications Commission for airing a commercial 'Home to Europe' for its 'Pre-elections and political plot.
(more)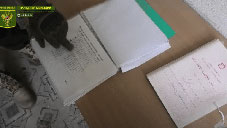 The Russian propaganda media released a video, which shows that Russians found the data of soldiers hired by Ukraine in Donbass in Lysychansk.
(more)
"Kelly Degnan on her meeting with Ivanishvili: We didn't talk about his personal financial deals"
(more)
The post of Dmitry Medvedev, the former president of Russia and currently the deputy secretary of the Security Council of this country, appeared on the social network and quickly disappeared as if the page had been hacked and the published post did not belong to Medvedev.
(more)