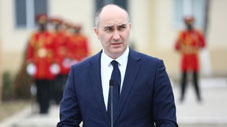 In an interview with the Voice of America, Mykhailo Podolyak, adviser to the administration of the President of Ukraine, said the representatives of the Georgian authorities "must change their tone" when speaking about Ukraine, or reduce their speeches regarding Ukraine if they can't do it for some reason: ...
(more)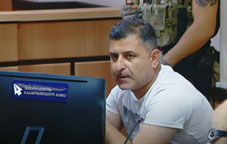 The former deputy head of the State Security Service of Georgia, Soso Gogashvili, said that he received threats from Bidzina Ivanishvili in prison. As Gogashvili claims, they demand him to give their desired testimony.
(more)
"Davit Arakhamia releases a video, addresses Ivanishvili and his servants'"
(more)
The post of Dmitry Medvedev, the former president of Russia and currently the deputy secretary of the Security Council of this country, appeared on the social network and quickly disappeared as if the page had been hacked and the published post did not belong to Medvedev.
(more)