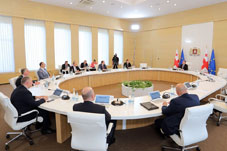 At the government meeting, the Prime Minister of Georgia Irakli Gharibashvili spoke about the government's plans to support Winegrowers by subsidizing grape harvest.
(more)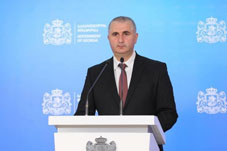 Minister of Finance Lasha Khutsishvili, after the end of the government meeting, spoke about the current GEL currency and said that it has strengthened substantially in the recent period and it will remain this stability.
(more)
"PM Gharibashvili talks fuel prices at Gov't meeting"
(more)
The post of Dmitry Medvedev, the former president of Russia and currently the deputy secretary of the Security Council of this country, appeared on the social network and quickly disappeared as if the page had been hacked and the published post did not belong to Medvedev.
(more)