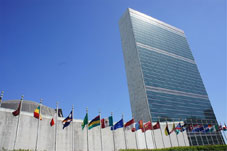 On August 16, a closed session of the United Nations Security Council was held at which the 2008 war and the occupation of Georgian territories were discussed.
(more)
The Communications Commission has responded to the Formula, Mtavari Arkhi and TV Pirveli's statement regarding the Commission's acceptance of Georgian Dream's lawsuit and they evaluate it as 'unreasonable'.
(more)
"The president of Latvia appoints Edite Medne as a new Ambassador to Georgia"
(more)
Each anniversary of the August War is a special summary of the past year.
(more)