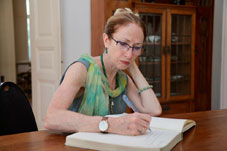 US Ambassador to Georgia Kelly Degnan has responded to the open letter from the former Georgian Dream members who recently left the party.
(more)

The US embassy addressed the recommendations to the Parliament of Georgia regarding judicial reform.
(more)
"Malkhaz Machalikashvili calls on Soso Gogashvili to publish full information on why his son was killed"
(more)
Each anniversary of the August War is a special summary of the past year.
(more)