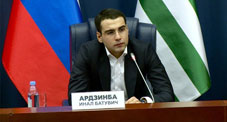 According to the publication SOVA, the so-called Minister of Foreign Affairs of the occupied Abkhazia, Inal Ardzinba, called on Georgia to sign the non-use of force agreement.
(more)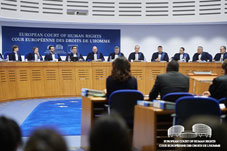 The Committee of Ministers of the Council of Europe The Ministry of Justice of Georgia has made a decision on the "Georgia against Russia" war case.
(more)
"Rally at Enguri bridge aims to destabilize situation, Abkhazia's de-facto government says"
(more)
The "humanitarian policy concept" approved by Putin can be perceived as a double threat for Georgia.
(more)