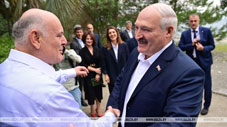 The president of Belarus, Aleksandr Lukashenko, arrived in occupied Abkhazia and met with the so-called President of occupied Abkhazia, Aslan Bzhania in Bichvinta. Bzhania's website released the information regarding the meeting.
(more)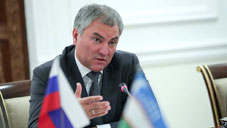 According to the speaker of the Russian State Duma, Vyacheslav Volodin, Russian citizens on the border of Georgia are asked to recognize Russia as an aggressor country, a violator of Georgia's territorial integrity.
(more)
"Each Russian citizen and risks of them entering Georgia being studied, Deputy Minister of Internal Affairs of Georgia says"
(more)
On September 13, the largest-scale clashes between Armenia and Azerbaijan began after the 2020 war.
(more)