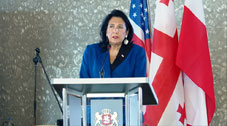 The President of Georgia, Salome Zourbichvili, opened the international conference of the Local Self-Government Platform of Georgia "Efficiency and Challenges of Local Self-Government in Georgia" and addressed the Polish, American, Canadian and Israeli guests.
(more)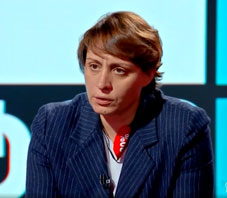 Elene Khoshtaria, the leader of the "Droa" movement, said that documents have been collected in connection with the request for sanctions against Bidzina Ivanishvili, in which the connection of Ivanishvili's entourage with Russian businesses is confirmed.
(more)
"'Anti-corruption movement' to work with international partners to punish Irakli Kobakhidze and Tea Tsulukiani for 'electoral fraud'"
(more)
A few months ago, the opposition promised a "hot" political autumn and thus justified the summer's passivity, but the autumn has come a long time ago and the activity of the opposition has stayed a promise.
(more)