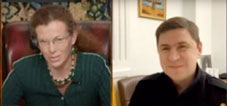 Mykhailo Podolyak, the adviser to the president of Ukraine Volodymyr Zelenskyy, spoke about Georgia's former president Mikheil Saakashvili in a television interview with Yulia Latynina.
(more)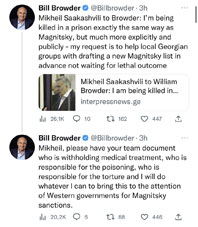 The ex-president of Georgia, Mikheil Saakashvili, addressed the famous British financier and critic of the Putin regime, the author of the Magnitsky Act, Bill Browder with an open letter, asking him to draft a new 'Magnitsky List' before the lethal outcome.
(more)
"25 high power generators sent from Georgia are in Kyiv"
(more)
The year 2022 was probably the most difficult of the past two decades of the 21st century.
(more)