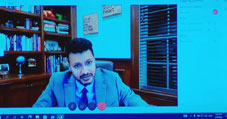 American expert and neurologist Shaheen Emanuel Lahani, spoke as a witness in the city court, regarding the state of health of Mikheil Saakashvili.
(more)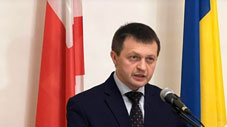 Andrey Kasyanov, the Ukrainian Chargé d'Affaires in Georgia, published an article where he wrote that the Ukrainian authorities have asked Georgia to return the Buk anti-aircraft missile systems, which Ukraine handed over to Georgia during the 2008 war.
(more)
"Peter Fischer on Saakashvili: Georgian gov't's responsibility is to provide adequate medical treatment "
(more)
The year 2022 was probably the most difficult of the past two decades of the 21st century.
(more)