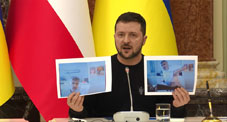 The President of Ukraine, Volodymyr Zelenskyy, stated at a press conference held together with the President of Austria, Alexander Van der Bellen that the government of Georgia is 'slowly killing' the former president of the country, Mikheil Saakashvili.
(more)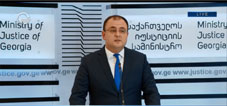 Minister of Justice Rati Bregadze stated that there is no 'objective' reason for transferring the third president Mikheil Saaakshvili to the intensive care unit.
(more)
"Mikheil Saakashvili: I was Tortured and Poisoned"
(more)
The dispute over the implementation of the 12 points of the European Union became another reason for the polarization between the government and the opposition, which is one of the main points to overcome in the conditions put forward by the European Union.
(more)