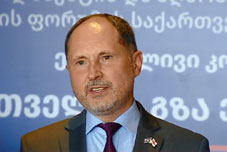 The Ambassador of the European Union to Georgia, H.E. Pawel Herczynski, stated that the Georgian side has opted for a certain approach concerning de-oligarchization.
(more)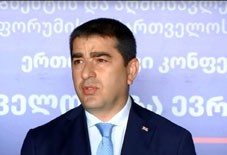 While summarizing the conference titled Georgia's Road to the European Union, the Chairman of the Parliament of Georgia, Shalva Papuashvili, expressed satisfaction with its success and emphasized the importance of further building on this experience with similar events that delve into other pressing issues.
(more)
"Surge in Company Registrations: Russian Citizens Found Three Times More Companies in Georgia After Ukraine War, TI Georgia Reports"
(more)
The relationship between Georgia and Ukraine may eventually reach a dead end. Saakashvili's video recording of his trial caused a great stir.
(more)