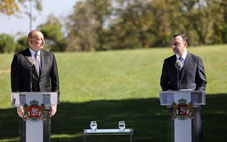 During an official visit to Tbilisi, the President of Azerbaijan, Ilham Aliyev, met with the Prime Minister of Georgia, Irakli Gharibashvili, and after the meeting, they issued joint statements to the media.
(more)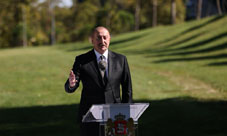 President of Azerbaijan, Ilham Aliyev, stated after the meeting with Prime Minister Irakli Gharibashvili that Georgia's involvement in the peace process between Armenia and Azerbaijan is "the most correct choice".
(more)
"Georgian Leaders and Ministry of Foreign Affairs Express Solidarity with Israel and Condemn Recent Terrorist Attacks"
(more)
The impeachment process of President Salome Zurabishvili has become the main topic of Georgian politics and is widely discussed in the media and political spectrum.
(more)