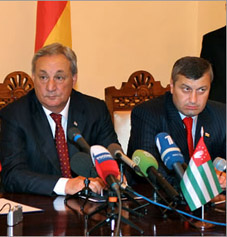 Comments after February 18 meeting between the separatist leaders of Abkhazia and South Ossetia and Russian officials gave no indication Moscow will recognize either breakaway region soon, with the de facto presidents speaking of a "step-by-step" quest for independence.
(more)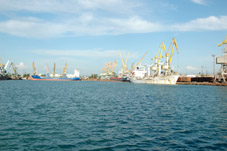 Yesterday, the opposition coalition began registering volunteers pledging to take part in a mass hunger strike due to start February 22 if the government does not meet three key demands.
(more)
The infamous Ortachala Prison will be destroyed within 50 days. At a February 18 briefing on the state of the country's prisons, President Mikheil Saakashvili ordered Justice Minister Nika Gvaramia to tear down the grim relic of brutal years.
(more)