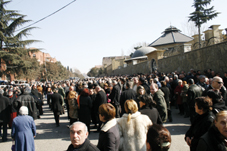 Thousands came to pay their last respects as billionaire businessman Badri Patarkatsishvili was laid to rest yesterday at his Tbilisi residence.
(more)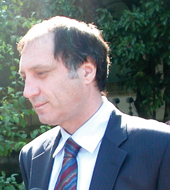 Abkhaz officials say they will hold a Georgian journalist, detained February 26, while they investigate what he was doing in the breakaway region.
(more)
The Russian and Georgian Foreign Ministries have released conflicting statements on the results of the last weeks' high-level negotiations between Tbilisi and Moscow.
(more)
A top OSCE official has called on Georgian officials to use the upcoming parliamentary elections in May to demonstrate Georgian progress toward pluralistic democracy.
(more)