Russia has officially pulled out of a Commonwealth of Independent States (CIS) treaty imposing trade sanctions on Georgia's breakaway region of Abkhazia, according to a statement from the Russian Foreign Ministry released yesterday.
(more)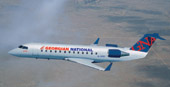 With two major Georgian airlines at odds over who should repay the country's debts to Russian airline authorities, the government ministry is calling on companies to pay the debt as a goodwill gesture.
(more)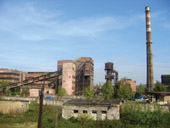 The Pero factory in Zestaponi, a town in western Imereti province, ground to a halt on March 4 as nearly 2000 workers went on strike to protest low wages and alleged health hazards at the plant.
(more)
President Mikheil Saakashvili outlined his administration's plans to improve the quality of life for rural Georgians at a government session in Kutaisi on March 5.
(more)
The government introduced an overhaul to the parliamentary electoral system on March 4, sparking outrage from opposition politicians who say they were not consulted on the new system, which they brand as unfair.
(more)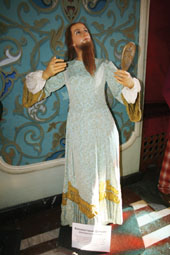 If you're feeling a little depressed about how other people will think of you now that your good looks are fading, or your hairline is receding, or you have a blemish or two in places you'd rather not, then take ten minutes out of your day and go and see a selection of models from the St Petersburg Wax Museum which are on display in a rather splendid upper room of the State Opera and Ballet Theater.
(more)