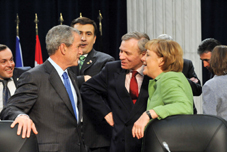 NATO pushed back the membership bids of Tbilisi and Kiev yesterday, assuring them of eventual entry into the alliance but withholding politically key invitations to the next step in the accession processs.
(more)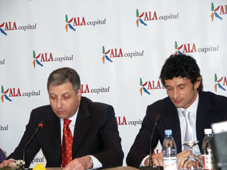 Georgia's most famous footballer stepped into Georgia's investment market this week with an ambition as big as his AC Milan paycheck, announcing the creation of a USD 1.5 billion business group.
(more)
"Turkishmish," a new confectionary store in Rustaveli Cinema, offers a range of goodies shipped straight from Istanbul.
(more)