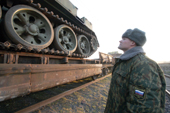 Tensions continued to mount in Georgia's separatist region of Abkhazia over the weekend.
(more)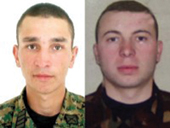 Two Georgians soldiers were killed in Iraq on when a roadside bomb struck their vehicle on May 2.
(more)
President Mikheil Saakashvili said that the country's main aim is to "achieve peace" when he addressed his ruling National Movement's party congress on May 3.
(more)