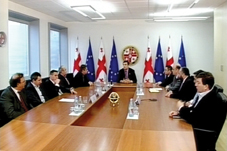 Georgia is demanding an official apology and compensation from Moscow for the downing of an unmanned spy plane over Abkhazia last month, after a UN investigation concluded Russia was to blame for the attack.
(more)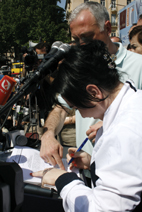 The opposition's plan to set up an 'alternative parliament' has resurrected memories from Georgia's violent past, causing one opposition leader to break with his allies.
(more)
Opposition supporters rallied in front of the state-owned public broadcaster yesterday to protest "unfair coverage" of their campaigning, amid news of the resignation of the station's board chairman.
(more)
"Giant deadly snake caught in Tbilisi"
(more)