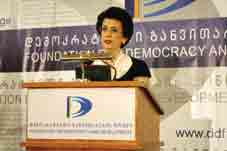 Former Chair of the Georgian Parliament Nino Burjanadze has posed questions about the August conflict to Georgian President Mikheil Saakashvili.
(more)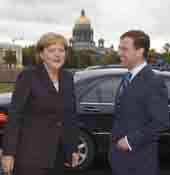 German Chancellor Angela Merkel has stated Russia's actions during the August conflict were disproportionate.
(more)
On October 2, the Parliament of Georgia passed a resolution about extending the State of Emergency around the area of the conflict zone.
(more)
First NATO-Georgia Commission meeting to be held on October 10 in Budapest
(more)