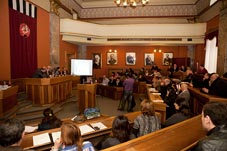 First Deputy Prosecutor Davit Sakvarelidze spoke in Parliament on Thursday, presenting data on drug crime in Georgia and supporting a new bill that will change drug policy across the country.
(more)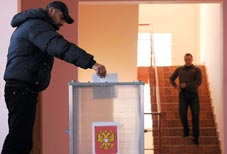 The South Ossetian Central Election Commission (CEC) has registered four candidates for the repeat presidential runoff on March 25, according to local news agency RES.
(more)
"Visa free regime with Russia begins"
(more)