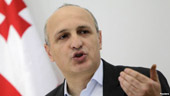 Employment, healthcare and agriculture were named as high priorities by the new Prime Minister of Georgia, Vano Merabishvili, on July 2.
(more)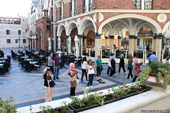 The United Nations' World Tourism Organization published a report on Tourism Highlights 2012, which revealed the growing trend of tourism in the world.
(more)
"Nino Kalandadze on IPRM meeting in Gali "
(more)