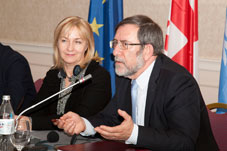 A new round of media monitoring was officially launched at the Tbilisi Marriott Hotel on April 30.
(more)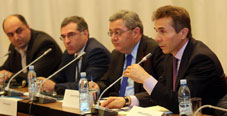 Illegal surveillance and eavesdropping were the topics discussed at the large-scale conference held at the Radisson Blu Iveria Hotel on April 29.
(more)
"Alasania says Georgia has fulfilled all the commitments which it had undertaken before the EU"
(more)