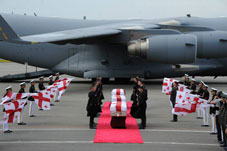 May 16 is a day of mourning for Georgia. The bodies of Junior Sergeant Zviad Davitadze, Corporal Alexandre Kvitsinadze and Corporal Vladimer Shanava, ...
(more)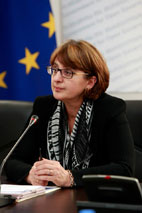 Georgian Foreign Minister Maia Panjikidze addressed participants of the Council of Europe (CoE) Ministerial held in Strasbourg on May 16th.
(more)
"UN Under-Secretary General holds meetings in Georgia"
(more)