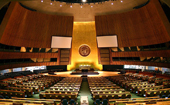 The sixth non-binding resolution on the right of return of all displaced persons and refugees to the breakaway ...
(more)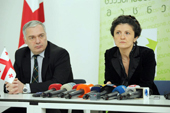 High Council of Justice will launch its actions from June 22. Statement concerning the issue was made by the chair of the Supreme Court, Kote Kublashvili, on June 14.
(more)
"Georgia's PM meets with Constitutional Court Chairman"
(more)