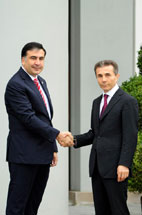 President of Georgia Mikheil Saakashvili told the current Georgian government to take common action and offered to share his experience regarding the Russian annexation.
(more)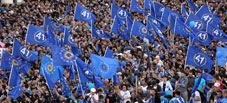 The Georgian Dream (GD) coalition celebrated the anniversary of its victory in the parliamentary elections on October 1, in 2012.
(more)
"Georgia's occupation on the agenda of CoE meetings"
(more)