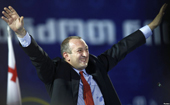 Right after winning the presidential election on October 27, newly elected president, Giorgi Margvelashvili, and outgoing Prime Mistier, Bidzina Ivanishvili, held a press conference just after Election Day.
(more)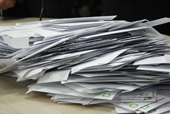 Free, fair and held in a calm manner, this is the characterization of the presidential election by national and international observers.
(more)
"Turnout in the Georgian presidential election 46 %"
(more)