The Media Advocacy Coalition considers Georgian Dream's lawsuit for the Communications Commission to sanction three Television Companies: Formula, Mtavari Arkhi and TV Pirveli for airing the "Home to Europe" commercial 'alarming'.
(more)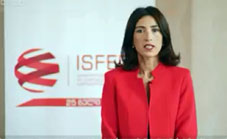 Fair Elections for Georgia's director Nino Dolidze made a statement regarding the changes of the policy of electing the chairman of the Central Election Commission.
(more)
"'Officials in Georgia should change their tone' Mykhailo Podolyak to Georgian Dream leaders"
(more)
The post of Dmitry Medvedev, the former president of Russia and currently the deputy secretary of the Security Council of this country, appeared on the social network and quickly disappeared as if the page had been hacked and the published post did not belong to Medvedev.
(more)