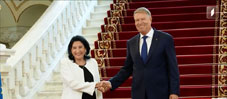 President of Romania Klaus Iohannis stated that the Georgian political class should take the recommendations of the European Commission seriously and the government and the opposition should work together based on national interests.
(more)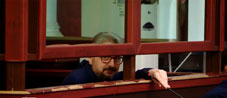 Nika Gvaramia, the general director of "Mtavari Channel", made a statement at the Tbilisi Court of Appeal, where the trial of him, Kakhaber Damenia and Zurab Iashvili is ongoing.
(more)
"Georgia, Azerbaijan and Turkey have started military exercises"
(more)
The opposition threatened the government with a "hot autumn" full of mass demonstrations, but the autumn has already arrived and there are no announced protests.
(more)