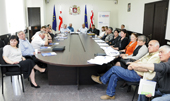 On Friday, representatives of USAID and Oni, Tsageri and Lentekhi Municipalities signed Memoranda of Understanding on cooperation under the USAID's New Economic Opportunities (NEO) Initiative.
(more)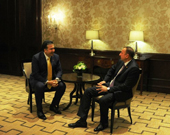 The difficulties related to the Davit Gareji monastery complex were one of the topical issues the Georgian and Azerbaijani presidents spoke about in Chicago, the Georgian foreign minister reports.
(more)
"Parole Board Sent Positive Recommendations to 70 Prisoners' Cases to President"
(more)