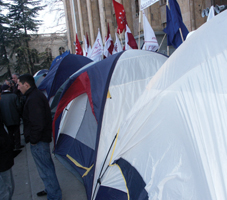 Despite opposition protests parliament approved a set of controversial constitutional changes to the electoral system yesterday, by a comfortable margin over the two-thirds majority vote needed.
(more)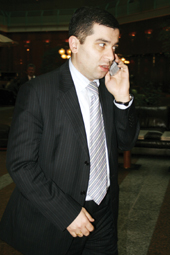 The Russian Duma is considering today whether to recommend that Moscow recognize Georgia's breakaway territories as independent states.
(more)
The UAE-based Abu Dhabi Group has purchased Georgia's Standard Bank from equity company Salford Capital, a fund tied to recently deceased business tycoon Badri Patarkatsishvili.
(more)