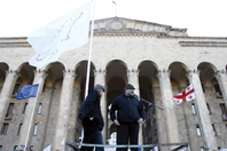 After a call for massive turnout, the opposition brought thousands of supporters in front of parliament yesterday to demand the president's resignation and fairer elections.
(more)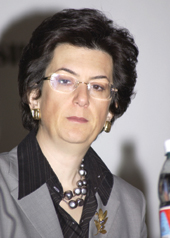 While Russian parliamentarians are debating whether to recommend formal recognition of separatist Abkhazia and South Ossetia this week, Georgia's parliamentary speaker criticized her Russian counterpart, Boris Gryzlov, for a biased approach to the hearings.
(more)
Part of the roof of the accident-prone Tbilisi International Airport was blown off in strong winds on March 15, the second time this has happened since it opened last year.
(more)