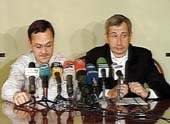 The eight-party United Opposition coalition continued a slow disintegration yesterday as two leading members said they would leave the bloc.
(more)
Moscow yesterday welcomed the "new approach" of foreign officials who visited Abkhazia in a Western diplomatic push to cool tensions over the breakaway region, but gave no signal compromise with Tbilisi was at hand.
(more)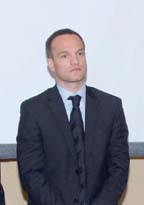 The ruling party is offering posts, perks and sway for opposition MPs in the new parliament in an effort to entice them into ending a shaky boycott of the legislature.
(more)
About 100 female inmates in a Tbilisi prison are on hunger strike over poor conditions, the Georgian prison department confirmed yesterday.
(more)
MPs hit back at Moscow mayor.
(more)