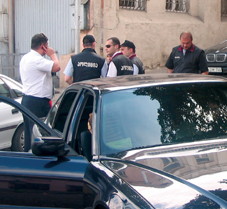 An explosion near trendy Shardeni St. yesterday destroyed the car of a banker linked to late Georgian billionaire Badri Patarkatsishvili. There were no injuries.
(more)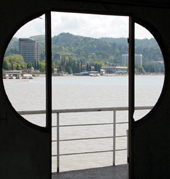 Abkhaz separatist officials said yesterday they will ask the Russian government to help patrol its 'sea borders.'
(more)
Female inmates in a Tbilisi jail who ended a hunger strike on June 22 after intervention from Georgia's spiritual leader say they will resume protest this week if their demands are not met.
(more)
Police scuffle with traders on Tsereteli Avenue.
(more)