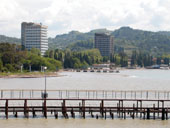 The leaders of breakaway Abkhazia said they would temporarily close the administrative border with Georgia today after a series of bomb blasts in the separatist region.
(more)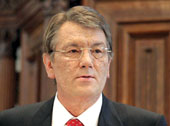 Energy security dominated the preliminary agenda for a GUAM summit beginning today in seaside Batumi.
(more)
The parliamentary opposition is forming a 12-member faction to push their agenda in the legislature, representatives announced on June 27.
(more)
Opposition leader's son arrested.
(more)