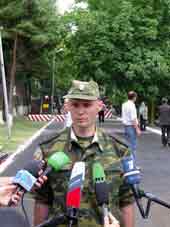 Severe violence in breakaway South Ossetia killed six and injured nearly two dozen over the weekend, and separatist authorities say they have begun evacuating women and children.
(more)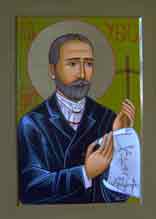 Georgia celebrated the day of Saint Ilia the Righteous on August 2. A highly-esteemed public figure and writer, Ilia Chavchavadze was canonized in 1987 by the Georgian Orthodox Church, 150 years after his birth in the eastern province of Kakheti.
(more)
Abkhazia's separatist leadership say they will not join peace talks in Berlin scheduled for later this month because of the violence in South Ossetia.
(more)
Roving packs of stray dogs are a frequent headache for Tbiliselebi—nearly one in three calls to city hotlines are about stray dogs, according to City Hall.
(more)
Former factory workers demand arrears.
(more)