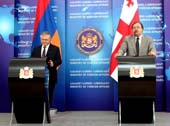 There are no issues between two "friendly" neighbouring states which cannot be resolved, Armenian Foreign Minister Eduard Nalbandian said
(more)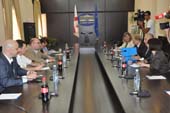 Mevlut Cavusoglu, President of the Parliamentary Assembly of the Council of Europe (PACE), commenced a two-day official visit to Georgia on June 14.
(more)
"Law on medical activity toughened"
(more)
When the doors are open you can go either in or out.
(more)
"The Government does not like the EU anymore"
(more)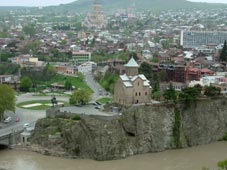 "Read
TimeOuTbilisi
and explore Georgian society and history, discover the beauty of the country and learn more about Georgian culture. Make Georgia an adventure with your
I
."
(more)