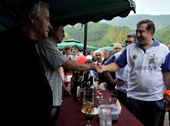 Georgian President Mikheil Saakashvili says that Georgia produces some of the best wines in the world and the product should be holding a premium segment on the world markets.
(more)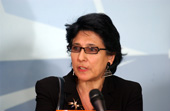 Former Foreign Minister of Georgia, Salome Zourabishvili, launched an active move to take part in the presidential race.
(more)
"Georgian National Convicted of terrorism in Volgograd"
(more)