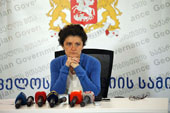 Minister of Justice, Thea Tsulukiani stated that it is unacceptable for one voter to beat another just because they support another presidential candidate.
(more)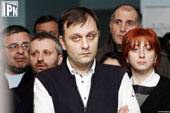 Giorgi Baratashvili, General Director of the Georgian Public Broadcaster (GPB) has been dismissed from the post on September 6 for the second time this year.
(more)
"Georgia plans to sign association agreement with EU in early 2014"
(more)