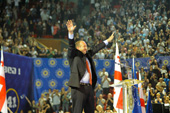 A little over a month is left before the presidential election and the candidates are doing their best to gain as many supporters as possible.
(more)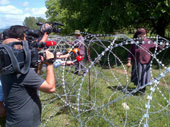 The border fence construction work in the village Dvani, in the Kareli region is underway. Russian occupants moved the border several hundred meters using barbed wire.
(more)
"23 presidential candidates registered at the CEC"
(more)
Russia's war against Georgia has taken on a very unusual form as of late. Russia's military continues to occupy more and more Georgian land through its placement ...
(more)
(more)