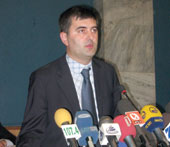 An open letter signed by journalists and civil society figures blasts parliament for its "cynical attitude to democracy" after MPs hit out at Human Rights Ombudsman Sozar Subari's annual human rights report.
(more)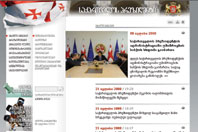 Russian hackers are to blame for an internet attack that took down the official website of the Georgian president over the weekend, suggested network security experts who documented the incident. The president's press service, however, denied to Russian news agencies that the website had come under attack.
(more)
Georgian police detained four Ossetian men on their way from Gori to the breakaway region on Sunday, an Interior Ministry spokesman confirmed yesterday.
(more)
President attends US-Georgia military training.
(more)